How to become Dong Hwa Student
1.
First of all, you must understand our Dong Hwa University. For this purpose, the school has made an exquisite webpage and has a series of introductions for students to browse, and the "admission information" for future students has related information such as registration brochures, registration system, ranking list and so on. Of course, you can also link to the relevant exam information from the GILM, such as "Admission Introduction" and "Q&A" to increase your understanding of the department.
2.
Next, when you pass the exam, you will be eligible to enter Dong Hwa, and you only need to complete the registration and payment procedures to become a student of Dong Hwa University, so we think you need these two links "Registration System" and "Tuition and Fees Portal". After the registration is confirmed, you are welcomed to join the big family of Dong Hwa.
3.
Then, as a freshman with a master's degree, you will encounter housing problems immediately after entering the school. Fortunately, the school has a comprehensive "rental network" that provides more secure choices for students.
4.
In addition, when male classmates have worked hard to enter us for a while, we don't want to see you being caught by the Ministry of National Defense and shaved off your head halfway through your reading. So here to remind you of your military service issues, please click the link "Student Military Service".
If you still have any doubts about joining Dong Hwa, please refer to the relevant webpages of "Future Students" of our school for further explanation.。
Introduction to campus life
How to make good use of school resources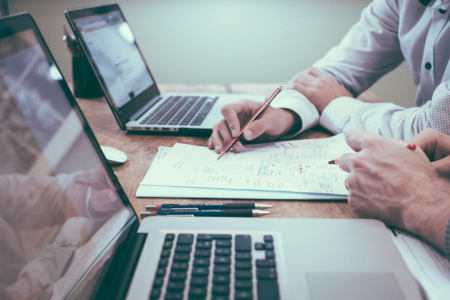 To know how to use school resources, the first thing you should do is to understand Dong Hwa's geographical location so that you not to get lost and encounter hares and ring-necked pheasants. I attach the "Dong Hwa Map" here and hope you can live independently in the vast campus. Now, you should know how to get to the administration building. The administration unit inside may be helpful for your student life. The "library" is an indispensable source of knowledge, and the school's database is constantly updated, so it will be even more helpful for the acquisition of materials. People say that if you seize the library, you seize half of the world. It is inevitable to mention "scholarships". In order to reward and help students, you can look for scholarships that suit you in the school's scholarship information webpage.
Teaching Excellence
Awarded the University Teaching Excellence Program Grant by the Ministry of Education for 10 consecutive years
All-round student learning guidance mechanism: peer counselling, performance alert system, e-Portfolio
Department of Career Planning Consultation
Expansion and improvement of teaching and learning resources
Curriculum oriented
Ten guarantees for value learning
Eastern Regional Teaching Resource Center School
Excellent Evaluation
First place in the second group of public university evaluation in 1995
Passed the evaluation of university departments in the second half of 1996
Department of Materials Science and Engineering, Department of Information Engineering and Department of Electrical Engineering passed IEET certification
Teacher Selection
98% of full-time teachers with a PhD degree
Implement teacher evaluation mechanism: teacher evaluation method, selection of excellent teachers, teacher teaching evaluation tracking and guidance method
No renewal after 6 years of teaching
Training Teaching Assistant
Informationized campus
Information and Network Center is Taiwan Academic Network or Research Network Hualien Taitung Network Center
It was ranked No. 1 in the digital environment of the National University by Digital Weekly in 2001
Complete information-based learning environment: wireless Internet access throughout the campus, distance learning, group interactive classrooms, e-learning computer assistive devices, digital learning platforms, students e-learning systems
Prospects after Graduation
The prospects include expertise in Industrial Management, Transportation Management, and Information Management
Production Management, Logistics Management, Manufacturing, Project, Purchase, Planning, Quality, Industrial Engineering, Business
Transportation Logistics Industry
Supply Chain Specialists, Warehousing Specialists, Logistics Personnel, Truck Dispatchers, Terminal Dispatchers, Operations Management Managers, Engineering Consultants, Planners, Purchasing Specialists, Store Supervisors, Reserve Cadres, Civil Servants
Information Service Industry
Programming, ERP, SCM, CRM
Statistics on Employment Status of Graduates
| | | |
| --- | --- | --- |
| Industry | Company | Title/Position |
| Opto-electronics Industry | Neo Solar Power(NSP), Chunghwa Picture Tubes(CPT), Innolux(INX) | Materials Officer, Production Management, Operation Research |
| Semiconductor Manufacturing | Tong Hsing Electronic, Powertech Technology, King Yuan Electronics | Production Management Manager, Director of Production Management Production Line, Production Management Engineer |
| Consumer Electronics Industry | Asustek Computer, Lite-On Technology, Garmin, Mirle Automation, E Ink, Avantech | Project Management Engineer, Supplier Management Manager, Material Management Industrial Engineer |
| Green Energy Technology Industry | Inventec Solar Energy | Production Management Engineer |
| Traditional Industry | Pou Chen, Everest Textile, Akzo Nobel Paints Taiwan, Guan Piin Painting Technology, Convida Healthcare & Systems, Kao, Yulon Motor | Material Management, Procurement and Logistics Management, Production Management, Finished Product Warehouse Management, Production Management Specialist |